The James R. Mills Building Turns 30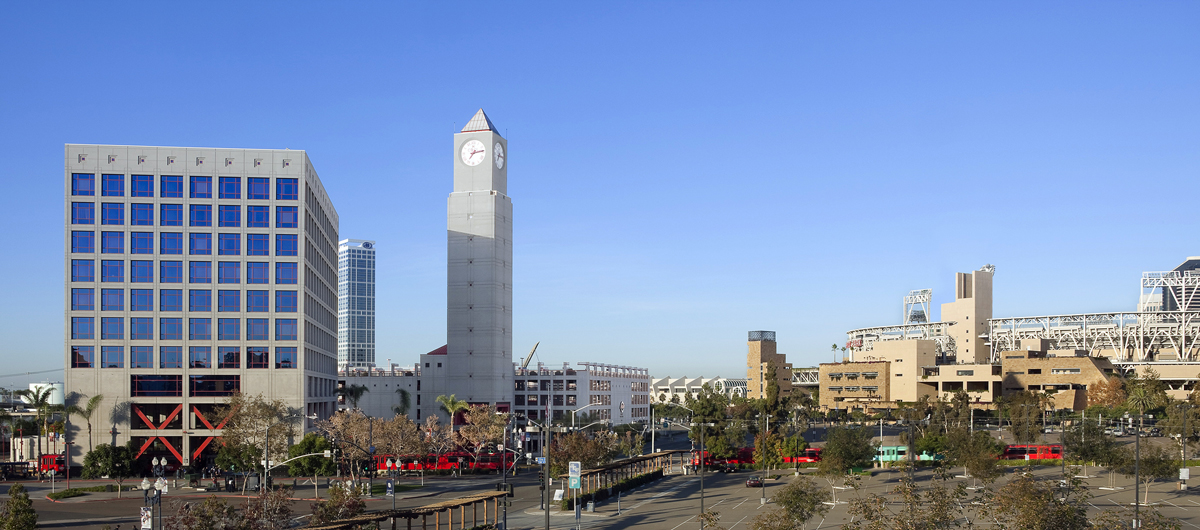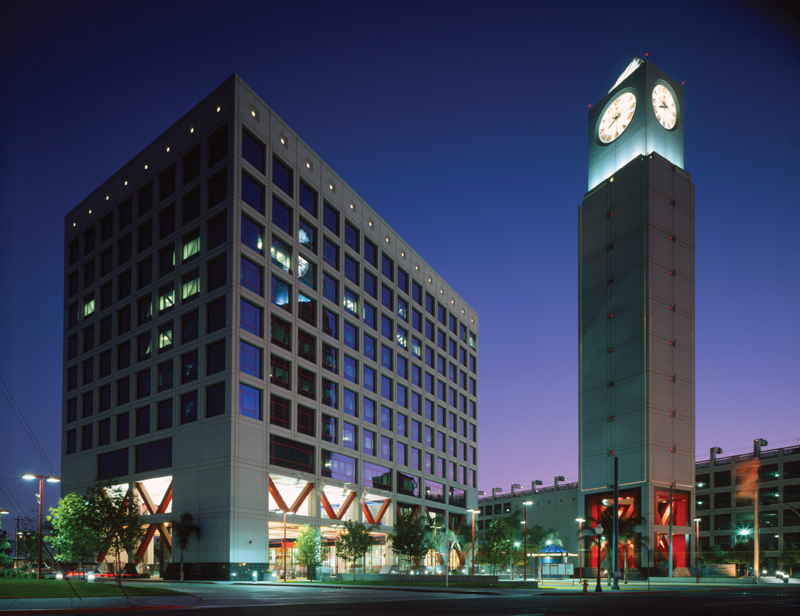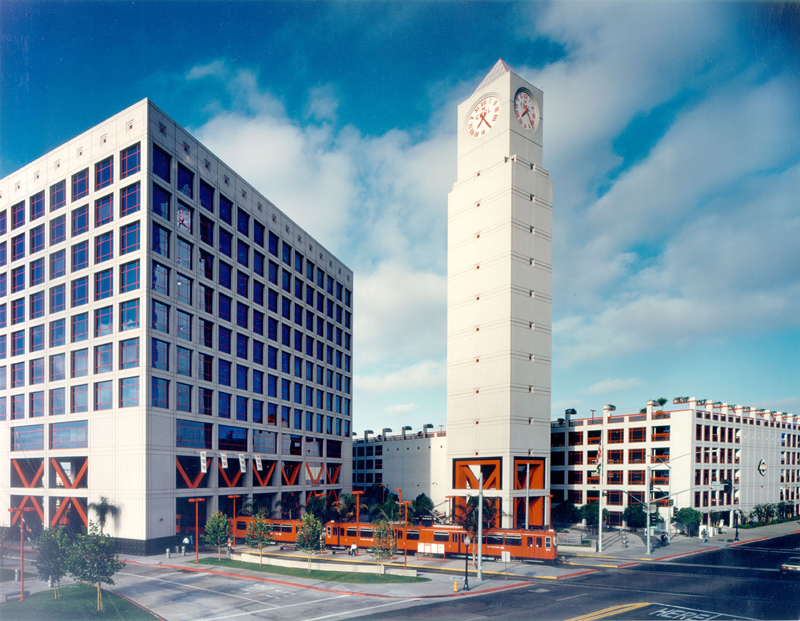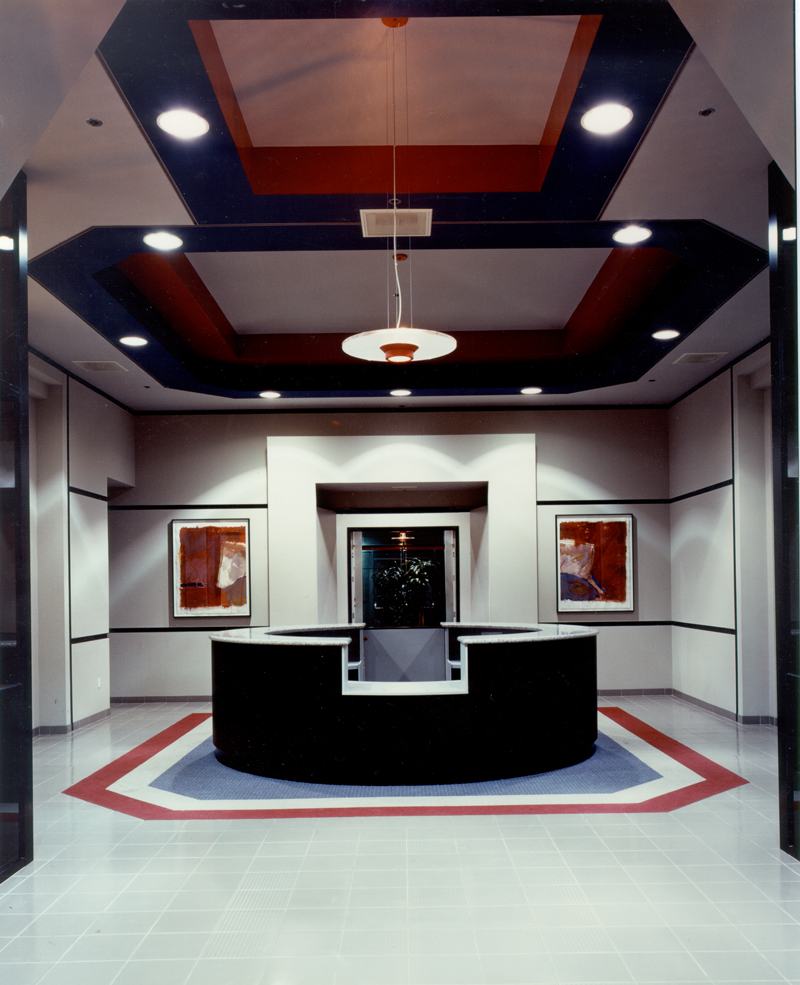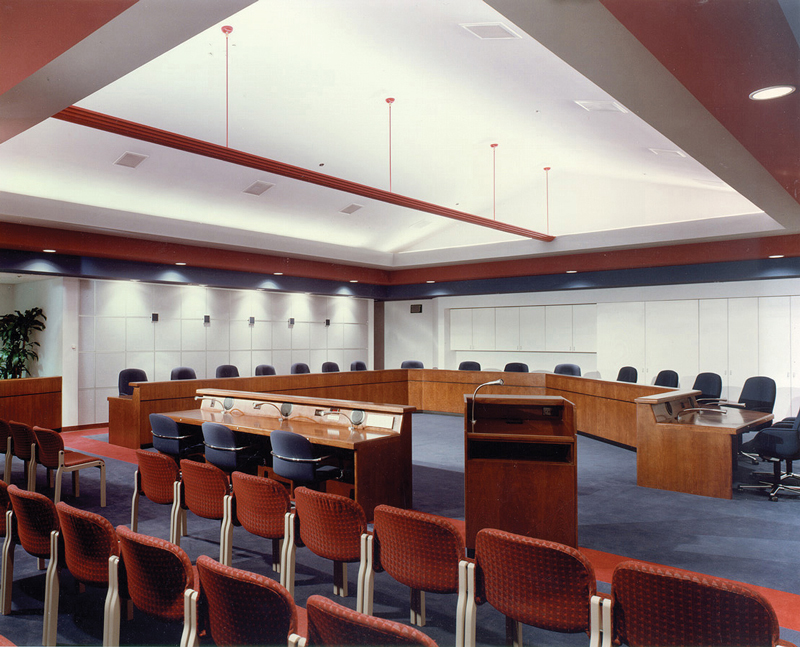 San Diego's Metropolitan Transit Systems Headquarters was completed in 1989. Since then the building's signature clock tower has become a fixture of Downtown San Diego.
With its distinctive 15-story clock tower and open plaza, this project creates a pedestrian-oriented, urban environment with a European flavor and emerges as the centerpiece of Center City East, part of downtown San Diego's redevelopment area.
The 180,000 SF office complex is home to the County of San Diego and San Diego Metropolitan Transit Board offices, which oversees about 570 square miles of the urbanized areas of San Diego County as well as the rural parts of East County, 3240 total square miles, serving approximately 3 million people in San Diego County.
The facility spans three trolley lines and acts as a central station for San Diego's newly-expanding trolley system. A 1,200-car parking garage, which was also part of the project, sits adjacent to the station and is an ideal satellite parking facility for downtown.
Due to its proximity to the convention center and Petco Park, millions of native San Diegans and visitors have departed the trolley at the Mills building.
One of the major goals in the design of the building was to maximize energy efficiency. Such features include:
Exterior insulation finish system
High energy efficient glass in exterior glazing
Occupancy sensors on fluorescent lighting in office areas
Low voltage lighting in public areas
Fiber optics for exterior feature lighting
Gas fired absorption chillers in the heating and air conditioning systems.
Challenged to create a landmark to reflect the civic importance of the building and the central station, the complex received ten design awards including a 1991 Urban Land Institute Award of Excellence and a 1990 CCAIA Honor Award.
The Mills Building continues to provide a visual reference and a sense of identity for the transit system and has helped to rejuvenate Downtown San Diego since its completion.
Share: